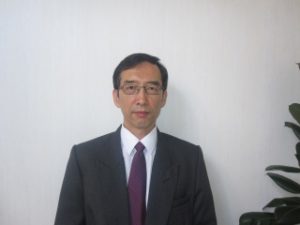 Researchers from The University of Auckland are developing cloud manufacturing technology to make it easier for New Zealand manufacturing companies to take on bigger projects and to share resources.
Project leader Professor Xun Xu (left), from the Faculty of Engineering, an expert in intelligent and interoperable manufacturing solutions, says cloud manufacturing can give businesses access to extra manufacturing capabilities.
"Cloud manufacturing allows a company's resources to be packaged in a cloud for others to use. For example, a company may have a piece of machinery that is sitting idle for 50 percent of the time, which is a waste but if it were to hire that piece of machinery out by offering it as a cloud resource it could be used by another company. For both companies it's a 'win-win' situation," says Professor Xu.
The University's Cloud Manufacturing Platform project, the first of its kind in New Zealand and one of only a handful in the world, will enable manufacturing companies to share resources such as manufacturing software tools, equipment and fabrication capabilities with other companies.
The technology, a computer and service related model which enables network access to a shared pool of manufacturing resources that can be quickly released with little management effort or service provider interaction, will make it easier for New Zealand manufacturing companies to collectively take on more substantial and complex projects, says Professor Xu.
"It's a good fit for New Zealand companies because they tend to be small in size so it's difficult for them to take on big projects. But with cloud manufacturing if projects are too big for them to handle alone they will be able to access resources from other companies or to partner with other businesses."
Professor Xu says a cloud manufacturing platform can enhance a manufacturer's capability, increase its competitiveness and productivity.
"A percentage increase in the total productivity of our manufacturing sector is estimated to add about $250 million to our country's Gross Domestic Product (GDP)," says Professor Xu.
The University is planning to run a pilot programme, with a number of New Zealand manufacturing companies, to test and further develop the technology later this year.
Involved in the research project are Dr Xinfeng Ye from the Faculty of Science, an expert in internet-based computing, and Professor Ananth Srinivasan, from the Business School, who is an expert in enterprise systems and architecture.
Professor Xu has been invited to address the 1st Annual World Conference on Cloud Computing (CloudCon-2012) which is held from 28-31 August this year in Dalian, China.
The project was developed under the University's Innovative and Manufacturing and Materials (IMM) programme. Launched in August last year, IMM is designed to provide a single point of contact for manufacturing and materials related businesses or industry groups who are looking to tap into University expertise. More than 150 researchers from across the University are involved in the programme.