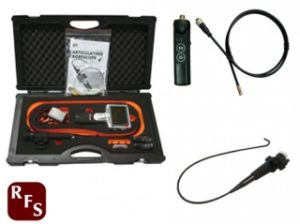 Industrial Borescopes improve visual inspection in hard-to-reach or darkened work areas.
From the entry-level pc-connect PST-1161 to more advanced models such as the new PST-2486 with 270¡ articulating-viewing head, there is a borescope to suit all applications and budgets.
From applications such as viewing the inside of a rifle barrel to capturing video footage of the inside of a small diameter-angled pipeline, weÕre here to help you find the right solution.
The range features borescopes with varied probe diameters and cable lengths 1-30m (Semi-rigid or flexible cables).