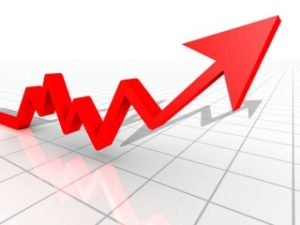 Small, because we can't get too carried away – just yet. Manufacturing is back in the black with a PMI reading in January of 55.2. This is 4.8 up on December and the highest result since May last year.
A reading of over 50.0 is an indication that manufacturing is generally expanding. This was the highest January result since 2007.
Activity is most certainly out there and we need to keep it going. Sometimes in a small country like ours we can navel gaze a bit too much and miss what is positive in the business market.
Funnily enough the job losses – which sadly are more and more frequent – do not seem to have affected the efforts of our manufacturing sector. What is this – smarter ways of doing business, refined technology for greater competitiveness?
What success means to one business may well be issues strictly applicable to that company. As ninety three percent of them are SMEs and without huge staff numbers, circumstances on a one to one basis may be almost tribal. Regional small engineering company with five employees seeks business opportunities from Tokoroa to Hamilton. Get the picture? Little things mean a lot and it doesn't take too little for an SME to tip over if the growth isn't there. Or to pick up the momentum and run with it.
So getting back to the 55.2 let's celebrate the going forward. Next month this figure may drop back down – or increase – and it may be your business that contributes to the momentum called growth.
-Doug Green