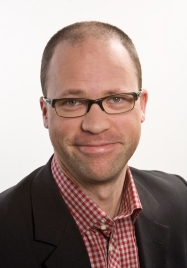 -Adam Bennett*
It only takes three questions to start your firm on a journey that could end with global recognition and practical support for your export strategy.
In 2009, New Zealand took a bold step and re-cast the 45 year old Export Awards, creating the New Zealand International Business Awards. The Awards, run by New Zealand Trade and Enterprise with the support of Strategic Partner ANZ, is the country's most prestigious awards programme for internationalising businesses.
Like every new exporter, we were nervous and excited about the decision to change. But, much like all of you, we realised there was more to celebrate in global business than just selling containers of 'stuff'. That's why the programme recognises the new approaches businesses are taking to achieve international success.
It is a celebration of the passion and vision of New Zealand's most outstanding international businesses and business leaders.
New Zealand manufacturers in particular have grasped this opportunity with enthusiasm. As we hear the litany of doom and gloom about manufacturing in New Zealand, it would be easy to assume that manufacturing is in crisis: that everyone is shutting down, packing up and leaving; and that no new jobs are being created or industries expanded. But previous winners like Sistema, Triodent, Simcro and Fastmount are proof that New Zealand manufacturing businesses are finding global success.
Just hearing from past participants reassures me that we all can learn so much from their stories. Allin Russell from Sistema, winner of Best Use of Design category in 2012, reflected;
"It does wonders for morale – the best part of winning was telling our hard working staff that we had won. It was like a football match, everyone erupted, beaming with pride. We're now at the stage where we attend significant conventions around the world because we're dealing with major retailers and they expect you to have had these achievements. It's a bit like having a degree – it's part of the maturity of your business…'
The Awards aren't reserved solely for big companies either. The categories recognise varying business sizes across numerous sectors, enabling all sorts of entrants to tell a great New Zealand business story.
Of course business owners are well versed in hard work and the Awards are no different, requiring a certain amount of rigour and commitment. But all entrants get pragmatic and actionable feedback. Essentially, the more effort you put into articulating your business strategy and progress, the more you'll get from the feedback.
The deadline for stage one entries of the 2013 New Zealand International Business Awards is Friday 15 March 2013, so you'll need to be quick off the mark. All you need to do is answer three questions. These questions could be the start of further international success and recognition for your manufacturing business.
* Adam Bennett is a Customer Director at NZTE, specialising in the manufacturing and technology sectors.