Callaghan Innovation's first full three year Statement of Intent has been tabled in Parliament today, setting out how the new organisation will help increase business innovation, and speed up the commercialisation of new products and services.
The Statement of Intent sets Callaghan Innovation's strategic direction and priorities for the next three years.
"This Statement of Intent lays out the roadmap for Callaghan Innovation to become the high-tech HQ for New Zealand businesses. It will assist firms across New Zealand to turn their ideas into exportable products and services more quickly, providing jobs and growth for New Zealanders," Mr Joyce says.
"The Statement of Intent lays out a new approach to the challenge of increasing New Zealand's investment in and returns from innovation, as a major contributor to economic growth."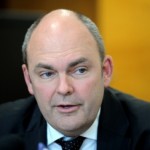 Callaghan Innovation's key areas of focus will be to:
– Provide research and technical services supporting near-to-market innovation by firms
– Award and administer grants to encourage business investment in R&D
– Help firms develop skills and expertise to successfully take ideas to market
– Help firms access the services and skills they need across New Zealand research organisations
– Set up and support National Technology Networks to coordinate innovation initiatives across important technology areas
– Foster a culture of innovation and build excitement about business growth potential among current and future business leaders.
Callaghan Innovation will work closely with the wider innovation system and NZTE to provide a no-wrong-door approach for businesses seeking support to innovate and improve international competitiveness.
"Callaghan Innovation's work will mean a significant change to the way our innovation system works. It will be a one-stop-shop for business innovation support whether it be in science, engineering, design or technology, providing a stronger and better focussed system for the benefit of New Zealand businesses and our economy," Mr Joyce says.
Callaghan Innovation was established on 1 February 2013 with a mandate to accelerate the commercialisation of innovation in New Zealand firms, as an integral part of the Government's Business Growth Agenda.