A leading cloud software company has relocated its offices and increased its staff salaries to 20% above market average in a bid to attract more local IT talent to support its international growth.
Unleashed Software which employs 25 staff, relocated its offices to Auckland's North Shore so local team members incurred less travel time and did not have to endure Auckland traffic issues.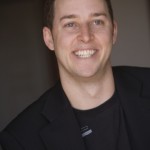 The CEO of Unleashed Software, Gareth Berry (pictured), says the global skill shortage in the IT sector calls for technology firms to top up remuneration packages with additional benefits.
"It all begins with hiring the best, and then retaining them by giving them everything they need to be successful, including total responsibility and accountability." he says.
Recent staff retention initiatives introduced by his company include; allowing team members to write their own job descriptions, work from home at their discretion and increasing the average company salary to around 20% above the local market.
Berry says Unleashed has immediate needs for another 15 expert staff in sales, marketing, design, support solution architecture, BDM and an export specialist to head up their entry into the US market.
Berry says that with technology workers' median salaries having reportedly frozen in the past year, tech companies which offer lower remuneration packages need to develop more enticing work environments now more than ever.
He says the key to attracting and retaining IT staff in this market is introducing flexibility, convenience and autonomy into the company culture.
Berry says that a visible commitment to employees' professional development can also help to recruit and retain staff.
"IT staff wanting to continue to learn and increase their potential really value the chance to receive on-going educational opportunities. For example, our mobile development team has been born from our existing developers who wanted to learn about mobile development," he says.
"We gave these staff the tools and mentorship for them to spread their wings and as a result, highly innovative new product releases will soon be made in that area. By offering these team members further education, we've enhanced their loyalty and productivity within the business."
Berry says it's important to make sure staff feel looked after by employers and making the company space as enjoyable as possible is valuable in ensuring they remain.
"Our staff can play table tennis and foosball on-site to punctuate their working day. They have a fridge full of energy drinks, beer and sparkling water and we have fresh fruit delivered for them.
"Additionally, staff can choose if they'd like a Mac or PC computer, and if they need a phone, we give them a new iPhone. We encourage on-going interactivity between employees through our internal Yammer social network, which allows them to give each other constant updates."