Shedding enough light on a poorly lit work area makes the task easier and that's the role of the new 'See Ezy' heavy-duty L.E.D inspection lamp.
The lamp is ideally suited to the most demanding mechanical and trade applications, the unit is tough and powerful.
It is claimed to be significantly brighter than just about any similar lamp on the market thanks to the use of high-powered SMD L.E.Ds that deliver an intense, yet smooth fluorescent style light output.
The new 'See Ezy' inspection lamp features a tough, impact-resistant polycarbonate and rubber body housing with shatterproof polycarbonate lens that has undergone an impressive test regime. During development the light had to remain fully operational after 8-metre drop tests onto concrete.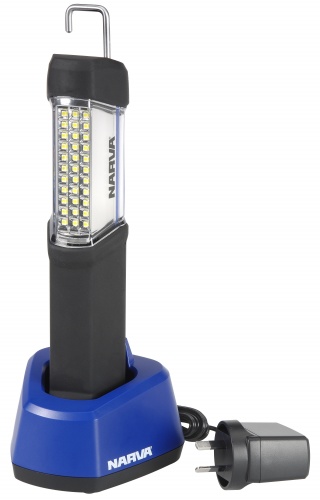 Also lending to the lamp's suitability for harsh mechanical and trade workshop environments is its weather resistance (IP65), and non-slip, rubber handle.
Another innovative feature of the new lamp is its adjustable light output, which allows the user to choose from either four hours at maximum power, or seven hours at reduced output. The unit comes with a convenient 240V docking station and employs lithium batteries, which have no memory effect leading to a longer shelf life.
When the battery is low, a red indicator light flashes warning the user that a recharge is required, ensuring they won't be caught without light during important jobs. When charging, a blue light illuminates.
Operators can choose between two interchangeable rear covers, a steel belt clip or industrial strength magnet for convenient hands-free operation.
For further convenience the unit is fitted with a retractable metal swivel hook allowing the lamp to hang.