Chief Executive, Business NZ, Phil O'Reilly, says the proposed reforms are sensible and address a key problem: the RMA is doing a poor job of delivering good decisions that appropriately consider both environmental and development factors.
"We need a better decision-making framework so the environment can be protected and development can also occur.
"The RMA currently gives precedence to the environment (section 6), while development (section 7) is subservient to it.
"The proposed reforms would merge the principles in sections 6 and 7 so that decision makers would be required to ensure environmental and development issues were both taken into account.
"The criticism has been made that merging those sections wouldn't work, since environment and development are in conflict with each other.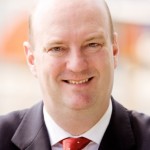 "This criticism is unfounded. The RMA was always meant to be able to weigh up all of the important values to reach decisions that delivered sustainable management of the environment. But we can hardly call the operation of the RMA to date a success. Let's take this opportunity to lift our vision of sustainable management up from the minutiae to what is strategically important.
"Reforming the RMA so it can actually do that job is well overdue, and it's good it is finally being addressed.
"Let's not use changing case law as an excuse for inaction as this is a product of any legislative change.
"We should improve the RMA's principles and trust decision makers to get the balance right when considering development proposals, while appreciating that there are sound appeal processes if a good balance isn't achieved.
"Merging sections 6 and 7, along with other proposed changes to the Act, would go a long way towards improving environmental outcomes while facilitating investment and jobs," Mr O'Reilly said.