Manufacturing activity continues to push forward with another healthy month of expansion for August, according to the latest BNZ – BusinessNZ Performance of Manufacturing Index (PMI).
 The seasonally adjusted PMI for August was 57.5 (a PMI reading above 50.0 indicates that manufacturing is generally expanding; below 50.0 that it is declining). While this was 2.0 points lower than July, compared with previous August results the 2013 value was the highest since the survey began in 2002. Also, over the last four months of 2013 the PMI has averaged a strong 57.8.
BusinessNZ's executive director for manufacturing Catherine Beard said that comments from manufacturers show a healthy and stable environment for growth at present.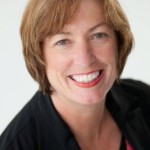 "Those providing positive comments continue to focus on opportunities relating to orders and sales. At a domestic level, many of those involved in the building and construction sectors are seeing strong demand for their products, but equally various offshore customers are providing a steady stream of orders for New Zealand goods.
 BNZ Economist Doug Steel said the PMI results were important, suggesting the trend in manufacturing activity remains positive following a tough second quarter, as a decline in food processing on account of drought coincided with what looks like a pause in an otherwise strong construction upswing. The PMI average in July-August 2013 is the highest 2-month average PMI reading in over 9 years. It bodes well for a bounce in manufacturing, following the disappointing Q2 results.
Given the ongoing healthy levels of activity in the sector, all five seasonally adjusted main diffusion indices were again in expansion for August, which has now occurred for the last four months. New orders (60.9) led the way for August with another post-60 result. Production (58.3) experienced a slight dip in expansion levels during August, while deliveries of raw materials (55.9) reverted back to similar levels of
Expansion was again experienced in all parts of the country in August. The Central region (61.9) led the way for the first time since March, given its strong pick up in new orders and production. The Northern region (53.8) eased somewhat after robust growth during the previous three months. In the South Island, the Canterbury/Westland region (56.7) remained in healthy expansion mode, while the Otago-Southland region (58.8) produced its highest result since May 2013.