Editorial– November issue NZ Manufacturer www.nzmanufacturer.co.nz
Security and climate change overshadowed G20 talks on boosting global economic growth at the summit, although the leaders did sign off on a package of measures to add an extra 2.1 percentage points to global growth over five years.
In this ever-changing world, New Zealand will benefit from the decisions reached, although to be fair, maybe not in the way the decisions have been arrived at.
The benefits we need to focus on directly include manufacturing, thanks to global economic integration which has made possible the continuous re-orchestration and relocation of production into new forms of value reaction and innovation.
Make no mistake; innovation in manufacturing will come from many corners of the world by emerging economies that are coming to grips with new manufacturing processes and technologies. And we better be ready!
Globalisation shapes manufacturing and its technologies.
The emerging economies – think Brazil,a BRIC member, think Myanmar – will be right up there and offering really competitive products at really competitive prices. So do more New Zealand companies set up shop in Asia, for example, to be as competitive as the locals?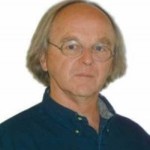 And think about this; it isn't that many years ago that 'The Circular Economy', 'The Internet of Things (IoT)', 'The Future of Manufacturing', 'Manufacturing Technology', 'Additive Manufacturing' and 'Bioengineering' were part of some futuristic thinking, problematical to deal with and a little too far away to even consider. Cute little buzz words when all we wanted to talk about was 3 axis machining!
It's like the issue of climate change…it'll never, ever happen; we'll never see the ice melt or have the hottest year on earth as was recorded last year
As a country we manufacture some terrific things. As long as our technologies, price structuring, equipment and skills are top notch we will continue to do fine. Big does not always equate to being better.
Our markets will continue to buy from us in smaller number but they will be buying quality products.
–Doug Green, Publisher.