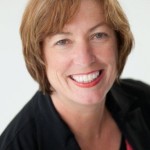 -Catherine Beard, BusinessNZ
Looking back at the various measurements of manufacturing activity over 2014, the overall picture is one that Kiwi manufacturers can be proud of.
Despite challenges, the BNZ – BusinessNZ Performance of Manufacturing Index (PMI) has continued to expand throughout the year. It was rising steadily in the first quarter, and while it did flatten out in the second quarter, it still remained in expansion territory (above a 50.0) and has been steadily increasing since.
According to Statistics New Zealand's Economic Survey of Manufacturing June 2014 quarter, that flattening out can mainly be attributed to meat and dairy manufacturing. The survey reported that "After adjusting for seasonal effects, the volume of total manufacturing sales fell by 0.7 percent. This was led by a 1.4 percent fall in meat and dairy product manufacturing.
"The sales volume for total manufacturing, excluding meat and dairy, was up 0.1 percent in the June 2014 quarter. Sales fell for seven of the 12 manufacturing industries in this group. When the effect of price changes is included, the total value of manufacturing sales fell 1.9 percent ($481 million). This decrease was driven by a 5.7 percent ($485 million) fall in meat and dairy product manufacturing sales."
By October, the BNZ-BusinessNZ PMI (the most recent one at the time of writing this article) stood at a healthy 59.3, and the survey results showed employment at its highest ever level since the survey began in 2002.
As the October report's title "Staff Wanted" suggests, this provided another boost in the arm for the sector and sends a signal of confidence. In addition, the proportion of positive comments from manufacturers (68.7%) was well up on results from previous months. This all bodes well for a healthy end to 2014.
As the Bank of New Zealand reported on 13 November, manufacturing labour market indications for the year ahead look positive, "NZ's labour market continues to strengthen, with annual employment growth clocking in at a very robust 3.2% in Q3, enough to nudge the unemployment rate down to 5.4% from 5.6%. Manufacturing employment has been flat over the past year, following solid gains in the year prior to that. Indications for the year ahead look better."
The 2014 Exporters Survey shows manufacturing exporters made up over 69% of respondents, so it's very encouraging to see their ongoing positivity given they have been dealing with a very high NZ dollar for much of the year. However this seems to have come back against the US dollar in recent months, which is a welcome relief.
The respondents' overall outlook is positive, with 77% expecting their business profitability to improve in the next 12 months, and 19% expecting it to stay the same. More than half (53%) expect to employ more people in the next 12 months.
The Exporter Survey also showed that Kiwi innovation is still a significant factor. When asked to "rank the top three success factors that make you most successful in overseas markets", quality of product/service ranked the highest with 83%, followed by innovative product/service (61%) and customer service (54%). Those manufacturers who have invested in R&D and productivity improvements will be well placed to capitalise on good demand – which we expect to continue.
The December PMI will not be out until January and the final 2014 quarter results for the Economic Survey of Manufacturing will not be out until two or three months into 2015, but we are expecting the official statistics to show an improved final quarter for 2014.