Tony Waite.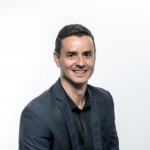 New Zealand is a fantastic place to do business.      Trade Shows play a significant role in the growth in business across the country. A face to face platform to taste, feel, smell and sight the latest business innovations, products, services, expertise and methods to grow your business to new levels.
No wonder then that the tagline for NZ's largest trade exhibition organiser, XPO Exhibitions (XPO), is "Showcase. Educate. Sell."
Tony Waite, National Events and Sales Director talks to NZ Manufacturer about the XPO's position in the New Zealand business environment, 2014 in business and their activities in 2015.
How has XPO found 2014?
2014 has been a very busy, exciting and rewarding year indeed! We expanded our portfolio through the purchase and acquisition of the Haley Media pofrtfolioportfolio of trade events. We launched and sold out in record time a brand new event, buildnz | designex Canterbury, which we're excited to confirm will be a regular fixture in our calendar going forward.
Concurrently we've been investing in exciting new smartphone lead retrieval technology that will exponentially enhance both exhibitor ROI and visitors' event experience. New technology is to be launchedbe earlylaunched early in 2015.
Across the shows we have seen increased visitor attendance at each and every one of the 6 events we ran in 2014. Some of those increases are the highest in 10 years, and to top it off we have won, for the second year running, best in class industry awards from the Exhibitions & Events Association of Australasia. (Deep breath, exhale!)
What do you consider to be XPO's prime role in the business community?
XPO's trade events provide effective, engaging and dynamic forums that allow industries to connect and grow, and, in doing so, foster the growth and development of many NZ businesses.
Everything we do from sales, to industry led seminars to event partners & aAssociations, to special on site features and VIP programs, are all developed and managed with one thought in mind: to deliver a positive, rewarding and worthwhile experience for exhibitors and trade visitors alike.
To validate just how important our role is for the business community we recentlywe recently commissioned an independent Economic Footprint Impact study of XPO's events. This study has highlighted the impact our trade shows haveshows have on the local economy.
The report is soon to be released but, topline, XPO' events contributed $7.3m in regional GDPregional GDP (think business tourism and event investment), and that number excludes the millions of dollars in tradein trade sales made on site and post show for companies exhibiting at our events…
Trade shows provide an ideal platform for businesses to get ahead. Can you expand on this?
Simply put, Trade Shows are the ideal platform to Showcase, Educate and Sell. There is no better way to reach your target market to Showcase your product or services, Educate your customer or industry on best practice and to Sellsell directly to a quality and qualified visitor. Our events aren't about the complimentary goody bags or the free samples.
They are about generating real business leads and real growth, sharing knowledge and best practice, and providing the very best platform in which to meet new and existing customers, identifying new opportunities that take your business to the next level. One particular visitor from buildnz | desiisgnex Canterbury quoted his experience as "life changing".That'schanging". That's the kindthe kind of comment that assures us that what we do here at XPO is truly outstanding!
How does XPO Exhibitions see business in New Zealand?
NZ is a fantastic place to do business and we easily punch above our weight when it comes to business success, whether that be through sales, innovation or education. You only have to attend one of our events to know this is true.
We have many world first innovationsfirst innovations, and product launches onsite. Businesses that are commanding the attention of the world stage – and many are contributing significant export revenue for the nation.
Do you work in association with overseas exhibitors and speakers for specific trade shows?
Each of our trade shows have a growing international presence, whether it be from exhibiting companies or industry associations.
Recent examples of new international industry associations joining us at NZ events include the Australian Institute of Packaging (AIP) at Foodtech Packtech this year, and new discussions are underway to partner with Australian exhibition organisers running similar sector shows across the Tasman.
I see that XPO Exhibitions won for the second year running a prestigious award recently in Melbourne. You must be doing something right?
We certainly hope so! We have recently been awarded 2 International awards at the 2014 EEAA (Exhibition & Events Association of Australasia) Awards for excellence including, Best New Show (consumer or trade) in Australasia and Best NZ Show (consumer or trade) for our Canterbury buildnz | designex show.
Being internationally recognised alongside the worlds' largest exhibition and event organisers as a leader in best practice is a signal to the industry that Kiwis produce award winning events that sit on a level with the best in the world.
Many of our competitor organisers across the Tasman have large teams, often numbering in the hundreds, and are stock market listed entities with access to significantly more resources than ourselves – so it makes the wins even more special. We are immensely proud of what the XPO team have achieved and it provides surety to our exhibitors and visitors that XPO's events are delivering the very best.
XPO Exhibitions plays a significant role in the resurgence of trade shows. This must be most satisfying for you?
I think it comes down to the team and our passion for the industry. We love seeing businesses prosper from their attendance at our events! We know that Trade events are even more important given the saturation and noise of other marketing channels and the cut through of doing business face to face.
Our challenge is to overcome the old perceptions that trade shows are about men in old suits, and bad shell schemes – our events are actually reinvigorating industry. You only have to look at the event activation strategies we fulfil onsite and the multi-media awareness campaigns we implement to attract industry visitors to our events.
The challenge is to continue to motivate more marketing spend from companies each year into trade shows – perhaps redirecting their spend from less effective, traditional media or marketing channels.
XPO Exhibitions provide trade shows across a wide range of business activities from food to design and hi-tech development.
It must be pleasing for you that these shows provide a venue for apprentices, trainees, graduates and senior students to determine what the market has to offer, especially in view of their planning for their future – the place they would like to work, the profession they would like to pursue?
Education, and the sharing of industry knowledge and information, is an important part of the mix for any XPO event. To think that a visitor who has attended one of our events and has made their future career decision partly on what they saw, experienced or felt at one of our events, is a very rewarding and privileged position to be in.
Trade events are the perfect platform to attract the next generation of Manufacturers, Engineers, Food Scientists, Builders, Architects and many other career paths.
*XPO runs a portfolio of 13 trade exhibitions across New Zealand. To find out more about their events head tovisit www.xpo.co.nz