Glen Murphy, Regional Director NZTE, Greater China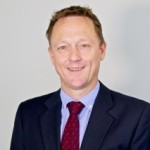 Do you predominantly think of China as a market to sell your products to or do you think of China as a customer with unique needs that you could help with?
The way people talk about China would suggest many take the market view. If that's your approach you need to ask yourself: 'To what extent could we increase the value of our relationship by creating more complete solutions?'
Are you building long-term trust with your customer that will sustain your businesses through the inevitable 'hiccups' in any relationship? And China does have needs New Zealand can help with:
Safe food
There is a well-discussed need for food products and a safe supply chain the Government and consumers can believe in. Maybe it's time to stop thinking about food safety requirements for China as a compliance hassle and think about the opportunity to gain a competitive advantage by meeting these needs and communicating to Chinese consumers in creative ways?
The middle class
This consumer group is significant, growing and getting more sophisticated in their desire to buy experiences, products and services that reflect their values and express their personality. Let's understand these needs and provide premium, high quality products and services that allow Chinese consumers to express themselves.
Urbanisation
The rate of urban growth means huge numbers of people are seeking leisure options as part of a modern urban lifestyle. Kiwis are creative about how we use our leisure time, so let's teach our Chinese customers how to enjoy theirs.
The environment
It's no secret that China's growth has come at serious cost to the environment. As the country reaches a tipping point of wealth, they are trying to address these problems. We love the environment in New Zealand, so let's help China rebuild environments they can love.
Healthcare
With a richer, older population, the need for modern healthcare will keep growing. What better way to help a friend than to work with them to find cost-effective ways of looking after the health of their family?
Productivity
Chinese businesses are striving to improve innovation and productivity – especially in areas like food production. New Zealand has great agri-technology and working with our customer to help them reach their goals is not going to dent demand for the relatively small amount of high quality, premium product we can supply.
Globalisation
Chinese businesses are no longer content to stay at home and fight a rearguard action against the onslaught of multi-national invaders. They're taking the battle to the streets of a country near you – using their massive resources to globalise. What an opportunity to combine New Zealand product and innovation with Chinese capacity and capital to take on the world!
Let's take a hypothetical example: say you're a manufacturer of darts and dartboards. A traditional approach would be to find a distributor / importer or two, ship a container of darts and let the distributor do their magic. But what if you thought about it as a way of enhancing the leisure options of Chinese urban consumers?
What different choices might you make about who to partner with in-market? What might you do to understand your users better? How might you connect with potential users to promote a game of darts as a solution to their leisure needs?
I think I know which approach will provide the most value for the customer and which approach will create a business that can't so easily be replaced by a cheaper darts manufacturer from South America who's talking about entering 'the China market'.