Expansion in the manufacturing sector lifted during the last month of 2014, according to the latest BNZ – BusinessNZ Performance of Manufacturing Index (PMI).
The seasonally adjusted PMI for December was 57.7 (a PMI reading above 50.0 indicates that manufacturing is generally expanding; below 50.0 that it is declining). This was 2.1 points higher than November, and a positive end to the year for the sector.
BusinessNZ's executive director for manufacturing Catherine Beard said that 2014 represented another good year for New Zealand's manufacturing sector.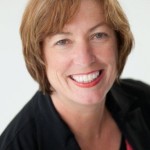 "Over 2014, the PMI averaged 56.0, which was exactly the same as the average value for 2013. At the very least, the sector has remained in a position of healthy growth, with comments from respondents typically focused on ongoing and steady demand, both within New Zealand and offshore."
BNZ senior economist Doug Steel said, "The PMI results for manufacturing are consistent with broader indicators showing that the economy is in good heart. There is a lot to like with activity expanding at a solid clip with no inflation."
Despite the pick-up in expansion, four of the five seasonally adjusted main diffusion indices were in expansion during December. New orders and production (62.0 and 61.7 respectively) led the way during the last month of 2014, with both returning to post-60 point values. Deliveries (58.7) rose for the second consecutive month, while finished stocks (50.4) dropped to its lowest value since August. Employment (49.4) was in slight decline, ending a 14 month expansion streak.
Three of the four regions were in expansion during December, with mixed results across the country. In the North Island, the Northern region (56.9) fell back from 62.0 in November, while the Central region (49.3) experienced contraction for the first time since August. In the South Island, the Canterbury/Westland region (60.0) experienced its third consecutive 60+ point value, while the Otago-Southland region (66.0) built on its November result.