The increased revenue from increased productivity will come from being engaged in the question, how can we come up with one product fitting all our different customer's needs?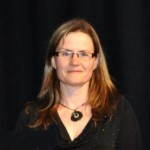 -Katalin Csikasz, TechPro Plus
Interested in increasing revenue by streamlining, mass-producing and increasing production volume through your factory all in once? If the answer is yes – stay tuned.
TechPro Plus, an Auckland company specialising in solutions for manufacturers, specialises in this.
One project they took on started out as a product QA and compliance enquiry and ended up with streamlined production, increased productivity and revenue plus an opportunity and possibility of new markets.
TechPro Plus was invited to quality check a product that was supplied internationally and there were various installation complaints from the end customers in NZ. After inspecting the product, they found that the product was slightly outside of the NZ requirements.
While the overseas manufacturing partner was fully on board to be part of the solution, TechPro Plus had to be realistic, as they were able to manufacture the whole yearly NZ order requirements in just one day.
The manufacturer was not going to invest in a different die for NZ production, given the small volume, so to find the solution TechPro Plus had to be creative and look outside of the box.
TechPro Plus first provided remote consultation to save costs. Later to fast track the project, a visit to the overseas factory enabled hands on consultation.
After walking through the production line, and gathering all the necessary information, TechPro Plus found that the overseas company, the manufacturer, has always looked at ways to enter other countries with their product, but was held back with the significant capital expenditure for building different expensive dies for each country; and also with the stand down period for changing the dies.
TechPro Plus studied all different countries Standard requirements this overseas manufacturer wanted to supply to.
TechPro Plus took on "finding a one size fits all" approach. They were aiming to find a product specification, which would meet all relevant countries Standards, eliminating the need to use different dies and the downtime for set up. After careful consideration they were able to propose a product specification which met all relevant countries requirements, including NZ.
TechPro Plus not only provided a solution for the overseas supplier, but also initiated the modification of the production line, which resulted in increased quality and output efficiency, eliminating the QA and installation difficulties for the NZ installers as well.
By solving this matter the NZ company did not have to switch their original supplier to an US supplier, saving the company from a cost increase, which the GM was recognised for. Killing three birds with one stone.
On TechPro Plus' next overseas visit, a few months later, the overseas manufacturer was so excited, and could not wait to share their success.
They took Tech Pro Plus' approach and solution one step further. They incorporated some of the Asian countries Standards as well into the final solution, giving them a product compliant to multiple countries requirements.
They shared that they are on their second die and when I have asked them how come, they have answered, they already wore out the first one from the volume. This suggests to us that they have increased their production by multiple times, as previously their die lasted more than a year.
TechPro Plus was not told the exact numbers, but judging from the increased stock, and number of containers ready to ship on their site, and the smile on their face we can only assume that the project was a massive success for them as well.
Now you may say it is all nice, but I am only supplying the NZ market or, I am not a manufacturer I am an importer or exporter so it does not really apply to me.
I invite you to engage in thinking that the same approach can be used for the NZ market. You may be currently supplying the same product with very slight modification to different clients, giving you small production runs, having to hold more stocked items etc.
The increased revenue from increased productivity will come from being engaged in the question, how can we come up with one product fitting all our different customer's needs? And this is exactly what TechPro Plus can help you with.
Tech Pro Plus can provide a complete solution from the start to finish including liaising with your manufacturing suppliers either in NZ or overseas. www.techproplus.co.nz