By Doug Green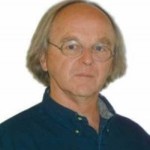 This year's Mystery Creek Fieldays have come and gone and are said to have been  successful. And, of course, some really great innovations were on show.
None more so than Waikato Milking Systems who took out the International Innovation Award with its Centrus 84 Rotary Platform at Fieldays 2015. In conjunction with the Centrus 84 Rotary Platform comes a new innovation in pivot rollers, made to manage the endurance roller in 24/7 dairy operations.
The Centrus 84 Rotary Platform has already been sold into the US, China and South African markets. It also has a global patent making it an exclusive product to Waikato Milking Systems.
The Centrus 84 is the first fully-composite rotary platform and is 80% lighter than previous platforms and five times stronger. And it is cutting-edge technology.
A highlight of the show was the availability of a free app – STORY – that allowed Fieldays visitors to follow the Innovation Trail and learn more about the fascinating history of New Zealand's agriculture through the Victorian-era buildings and historic objects in Mystery Creek's Heritage Village.
It was unfortunate – or just bad timing – that Fonterra announced it's restructuring during the fieldays. An incredibly mistimed focus on their future which had people at the fieldays
in earnest discussion.
Fonterra is a huge player in the NZ economy and they need to smartly refine their future plans and get on with bigger and better business.
Good news for regional development is the announcement that Scanpower's Oringi business park at Dannevirke has signed a six-year contract with Intrepid Semiconductor for the lease of the former freezing works boning room as a base its diffusion plant – part of its enormous semi-conductor empire. The parent company is Trion.
In 50 years, the semi-conductor business revenue has grown to US$348 billion ($430 billion). As a comparison, Fonterra's business is $18 billion.
All products will be exported. There are no clients in New Zealand for Intrepid Semiconductor.