The Employment and Manufacturers Association (EMA) is welcoming a cross-party political focus on issues affecting small business.
EMA CEO Kim Campbell says with three separate parties issuing similar small business tax policies in recent weeks, small business is finally getting some of the attention it needs.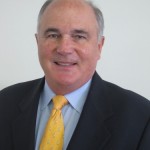 "The IRD issued a Green Paper a few weeks ago suggesting ways of easing the provisional tax burden on small business; NZ First followed last week and today we've had Labour issue its own policy with a similar focus on easing that tax burden on small business," says Mr Campbell.
"With three parties in alignment, perhaps we can make some progress on changing the way provisional tax is paid.
At present the system forces small business to forecast earnings and pay tax on those earnings, often before the money comes in.
That's a heavy burden for a new business and can be quite punishing, so any change is welcome."
Around 97% of all business activity in New Zealand is driven by the small business sector.
Mr Campbell says, "Tax is just one area where the burden can be eased in this critically important sector of our economy, but it's good to see multi-party alignment on at least one issue for the sector."