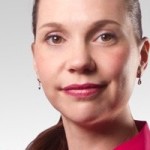 New Zealand innovation desperately needs more encouragement and collaboration, says the New Zealand Innovation Council CEO, Louise Webster.
Speaking in defence of Rocket Lab founder, and 2014 Innovators Award-winner Peter Beck and his proposal to locate a launch site for his rocket business in remote Canterbury, Ms Webster says Kiwis' need to get behind Peter's efforts and support local companies.
"What Peter is doing is exciting and game changing for our country – and the world. Organisations like Peters, and entrepreneurs like him, put New Zealand on the map and help us all to be more ambitious, more driven, and to have more hope for the future and for our future generations. We are creating new technologies and serving them up to the world in style.
Ms Webster says while we are a nation of idea generators, we need to get better at making these ideas a reality. "It's people like Peter who show us that anything is possible."
The New Zealand Innovators Awards 2015 are open for entries and looking for the next wave of innovators, innovations and organisations that have invested in developing new products, services and ventures, as well as improving the performance of their people and teams.
"Our awards are a breeding ground for ingenious individuals and their ideas," says Ms Webster. "Regardless of size or stage of growth, the New Zealand Innovation Awards wants to hear about all contributions to Kiwi innovation. We can help you put yourself on a national stage, profile your business success and get connected to networks to help you develop and grow.
"Collaboration across industries and sectors is key to growth and development for our country. We need both local and international partnerships and investors to help us test and develop global technologies – that is key to helping the New Zealand economy grow."
"We have moved on from simply being a country of commodity production. Nowadays, we can do anything. To put it in rocket-speak; the sparks that ignite the flame are encouragement and collaboration. Let's get behind people like Peter."
Entries for the NZ Innovators Awards are NOW OPEN until 4 August 2015. For more details, visit www.innovators.org.nz