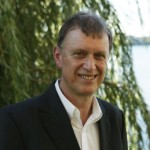 The latest New Zealand Manufacturers and Exporters Association (NZMEA) Survey of Business Conditions completed during June 2015, shows total sales in May 2015 decreased 9.13% (year on year export sales decreased by 7.59% with domestic sales decreasing 11.20%) on May 2014.
The NZMEA survey sample this month covered NZ$397m in annualised sales, with an export content of 58%.
Net confidence fell to -13, down from 17 in April.
The current performance index (a combination of profitability and cash flow) is at 96.3, down from 100.3 last month, the change index (capacity utilisation, staff levels, orders and inventories) was at 100, up from 98 in the last survey, and the forecast index (investment, sales, profitability and staff) is at 102.5, down on the last result of 105.67. Anything over 100 indicates expansion.
Constraints reported were 81% markets, 13% production capacity and 6% skilled staff.
Net 13% of firms reported a modest rise in productivity in May.
Staff numbers for May increased 1.20% year on year.
Tradespersons, supervisors, managers, professional/scientists and operators/labourers all reported a moderate shortage.
"May's results showed a turn around in the recent positive trend for domestic sales, moving into year on year reductions in turnover after five months of year on year expansion. Export sales also fell into the negative after two months of good year on year increases. We hope this month's results are just a temporary blip, rather than a negative trend, however the results are relatively in line with other recent business surveys." says NZMEA Chief Executive Dieter Adam.
"This month's survey saw confidence moving back into the negative, after breaking into the positive last month. The performance index fell into contraction territory (below 100), and the forecast index, despite falling on last month, stayed in expansion. Staff numbers increased year on year, but more modestly than recent months.
"The recent cut in the OCR by the Reserve Bank of New Zealand (RBNZ) was a welcome move for manufacturers and exporters. We have already seen this have an effect on our currency, helping it to continue its downward trend that is required to put our manufacturers and exporters on a level playing field. We encourage the RBNZ to follow through with a second interest rate cut in July.
"Even with the fall back from recent highs, the weakness of the Australian Dollar continues to be reported as a concern, along with the general weakness of the Australian market. The market constraint fell back a little on last month, but remained at elevated levels – market conditions continue to be by far the biggest reported constraint to growth. "says Dieter Adam.