Today's inflation release by Statistics New Zealand showed a Consumer Price Index (CPI) increase of 0.3% annually and 0.4% on last quarter; inflation continues to come in at well below the Reserve Bank of New Zealand's (RBNZ) target band of 1% to 3% over the medium term – more cuts are justified and helpful to counteract headwinds in our economy, says the New Zealand Manufacturers and Exporters Association.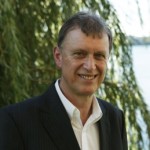 NZMEA Chief Executive Dieter Adam says, "Inflation remains low and the June CPI would have been flat on last quarter if not for petrol prices. This is further reason for the RBNZ to keep cutting interest rates over this year, to spur growth and help the New Zealand dollar continue its downward trend, improving the competitiveness of our manufacturers and exporters. The continued fall of the currency will also help our dairy sector and the related manufacturers, who are facing hard times with the reduction in dairy prices.
"However, the continued fall in dairy prices reminds us of the need to focus on diversifying our economy and further strengthening our high value manufacturing and exporting businesses, which have the potential to provide valuable well paid jobs and growth. It is the right time to invest in the growth and innovation of our manufacturing and exporting businesses to help the shift to a sustainable and high value economy that complements our existing agricultural base.
"While interest rate cuts are needed, our housing market, particularly in Auckland needs to be carefully watched; more action may well be required to bring prices back in line with incomes and limit any financial stability threat that could damage our economy and manufacturing and exporting businesses." says Dieter Adam.
For a photo of Dieter Adam, click here.