On the release of the report – The State of CSR in Australia and New Zealand Annual Review 2015 – Sustainable Business Council Executive Director Penny Nelson said:
"We have seen a significant shift for New Zealand businesses over the past year. Increasingly, leaders are bringing sustainability into the heart of their organisation's strategies.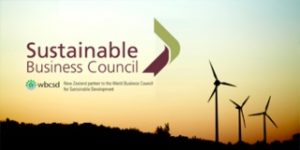 "A growing number of businesses are looking beyond sustainability as compliance or risk management and are seeing growing opportunities from embedding good business practice. The State of CSR report suggests that business innovators are tackling social and environmental issues because it creates both financial and non-financial value for them.
"According to the report, innovators are more likely to prioritise addressing issues like poverty, inequality, human rights and the environment. They understand the close connection between their own long-term success and having healthy communities and ongoing access to natural resources. You can't have one without the other.
"It was interesting to see that overall, New Zealand businesses are more focused on environmental goals than Australian companies, yet less concerned with social issues. I think there's growing awareness among New Zealand businesses of the important role they have to play in areas like youth unemployment and poverty. This will be an area to watch."