The Maintenance Engineering Societies Kaeser Compressors Network Evening series has provided a firsthand view of the evolutionary change taking place across New Zealand manufacturing and engineering as industry adapts to the modern world.
The struggles facing industry were never more evident than the recent third annual evening held at SAFE Engineering in Drury.
A family owned business since first coming to Drury in 1973, SAFE's global reputation for forging, heat treatment and metallurgy spans two centuries of technology and innovation, buts its very location, staring at the headlights of Auckland's urban sprawl casts this 44-year-old site as a dinosaur.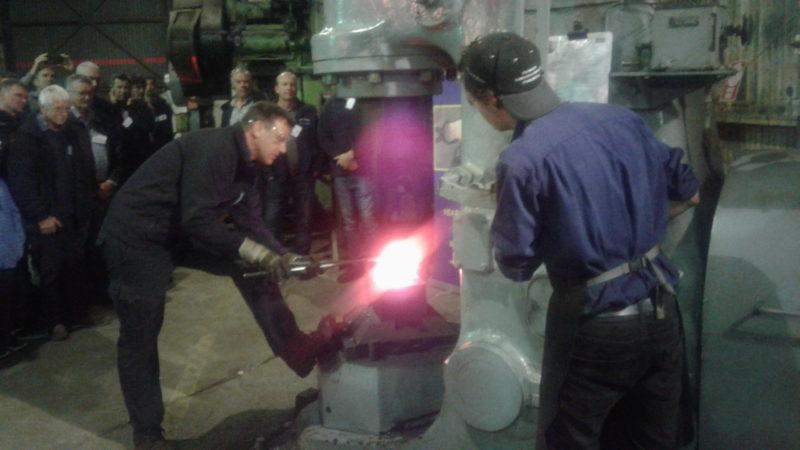 The problem facing General Manager and MESNZ Chairman Barry Robinson is the huge forging plant and its impact on the neighbourhood. According to Barry, the area was a wilderness in the 1970's and no-one was around to hear the thump of the gigantic forges.
But with the largest piece of kit being a 1200T crank forging press, the site is completely out of kilter with the future designated use of Drury as a new suburb.
The math of moving the plant simply does not stack up, posing a huge dilemma not only for the family, but for the industrial clients who rely on the now rare capacity.
Do not just think old school engineering here when talking about these juggernauts, the forged high tensile rudders for Team New Zealand's America Cup campaign are just one example of the plants capability. Shut the forging plant and there simply is no alternative for curly solutions in New Zealand.
Whether it is the old school plant, the world leading technology, or simply the Robinson family reputation for providing a hearty feed, just under 100 attendees enjoyed the hospitality and live forging displays at the Kaeser Compressors Network Evening, the discussions and interaction lasting well past the official closing time.
The MESNZ Kaeser Compressors Network Evenings are hosted to showcase local operations and provide networking opportunities for engineers across all regions of New Zealand.
The evenings offer the opportunity to look at the host operation and discuss common issues and solutions in a relaxed after work environment.
Open to interested members of the public, the nights are well patronised. As well as learning firsthand about the capabilities of the host company, the attendees enjoy much appreciated light refreshments and the chance to network.