BusinessNZ says Labour's immigration policy has a positive focus on higher skills and regional concerns, but the overall tightening of migrant numbers could be difficult for business.
Labour proposes to tighten skills criteria, place more consideration on skill needs in the regions, and more actively enforce the Labour Market Test for work visas.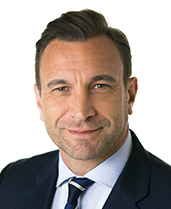 BusinessNZ Chief Executive Kirk Hope says these policies would help bring higher-skilled migrants here, bring workers to the regions, and ensure employers are not misusing the Labour Market Test.
"It would be particularly useful to get the regions' skill needs more comprehensively represented in the occupational shortages list, to have visas issued for work in specific regions, and to involve regional businesses and business organisations in those decisions. For regional economic growth, businesses rely on a mix of skills – some provided by migrants – and it is important to give regional economies the best chance of success," Mr Hope said.
But he said on top of restrictions recently imposed by Government (restricting low-skilled workers to 3-year visas, restricting skilled worker visas to those earning more than $49,000 a year, and increasing the points needed for skilled migrants to get residency), Labour's proposed restrictions could make it harder for businesses to fill jobs.
"Employers are finding it hard to fill positions in hospitality, IT, horticulture, construction and other sectors. The more restrictions that are placed on lower-skilled migrants coming here, the harder it will be for the economy to grow."
Mr Hope said Labour's approach in the construction industry was positive.
"Being able to hire a skilled tradesperson on a 3-year work visa without Labour Market test, as long as they are paid over $20 an hour and as long as a New Zealand apprentice is taken on for each overseas worker hired – this is a useful approach for the construction industry where there is a critical shortage of skills."
Labour's policy focuses on the number of students coming to New Zealand – tightening student visa applications for lower-level courses, removing the ability for overseas students to work while here except where the work is approved as part of the study, and banning work visas for overseas students who have completed study here if they do not already have a job.
Kirk Hope said this was logical approach as international students make up a large part of overall applications for residency. But he said the policy would have to be implemented with care, as export education was an important revenue earner for New Zealand.
"Private Training Enterprises offering lower-level courses and schools and colleges and local communities hosting international students in all parts of New Zealand could be significantly impacted by this policy."
Mr Hope said Labour's policy should be complemented by policies to improve the quality and responsiveness of training, careers advice and information, and how employers use skills in the workplace to boost productivity.