The Sustainable Business Council together with the Climate Leaders Coalition, EECA, Ministry for the Environment, and WWF New Zealand is holding a one-day event to empower business action on climate change.
EMBARK is being held at SkyCity Auckland on July 24 and is designed to help businesses learn practical ways to reduce their emissions.
"EMBARK is a one stop shop for businesses of all shapes and sizes who want to take action on climate change but don't necessarily know how," Executive Director of the Sustainable Business Council Abbie Reynolds says.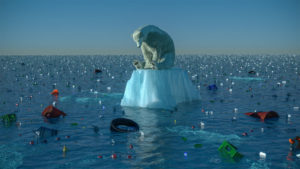 "The day is by business, for business. It will see those already on a low emissions journey share what they have learnt to help others make faster progress."
The morning will see speakers from the Climate Leaders Coalition, including Air New Zealand, NZ Post, Vector, Westpac, Z Energy, The Warehouse Group, SkyCity, Ports of Auckland, Meridian, and Fonterra talk about what they have done to reduce their emissions. They will also share practical tips to empower businesses to draw up their transition plans, measure their carbon footprints, set an emissions reduction target and finance it.
The afternoon's facilitated sessions will give businesses the opportunity to meet some of the providers of low emissions products and services who can help them make it happen.
"Our aim is that by the end of the day attendees will come away with the building blocks of a great transition plan and will be connected with the people who can help them turn their plan into reality," Ms Reynolds says.
The event will also be used to celebrate the first anniversary of the Climate Leaders Coalition, including what it has collectively achieved over the past year, and the launch of a new statement.
The event is certified carbon neutral. More information and registration is available at www.embark2019.nz/register