A Lower Hutt manufacturing business, Real Steel, is a finalist in the Humankind 2019 Workplace Awards.
What is interesting about Real Steel is that the business has maintained high employee satisfaction through a period of rapid growth, while also introducing automation.
Growing up in Upper Hutt
The company, a family run business, has seen thirty per cent growth year on year and tripled its head count to 70, hiring 30 new staff last year alone. The manufacturing business imports steel out of Sweden to make steel parts for road transport, forestry, and recycling industries.
With clients nationwide, the company produces a lot of its work for the Waikato area such as steel for building truck trailers, wear parts, and materials for processing machines.
Real Steel staff mostly live in Lower and Upper Hutt, with the 17-year-old company based out of Railway Ave for the last 10 years where it expanded its factory last year due to growth.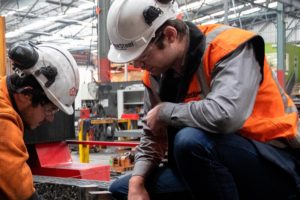 It is owned by Managing Director Luke Mathieson. "It's a great place to run a business, there is a lot of manufacturing history out here and a good work force," says Mathieson.
A Great Place to Work
Mathieson believes the company's people determine ultimately whether they succeed or fail in business.
"It comes down to the quality of our team, it doesn't matter how good our machinery is, how good our product is, if you don't have the people to make it all happen, you are never going to make it happen."
Real Steel offers a flat structure and makes sure its managers are living and breathing company values.
They also have a number of staff benefits that saw them named finalists in the award. These staff benefits include health insurance, free gym memberships and support with time off if staff want to coach family sports teams.
The company also provides access to counselling services to help staff through personal issues. "We have a very good team at Real Steel and we try to look after them the best we can."
Mathieson says the company also tries to be clear about expectations of its values. "We have an employee handbook and it sets out very clearly what our values are and expectations of what we expect from them and what they expect from us.
"Our culture is pretty strong, almost self-policing in some ways."
Automation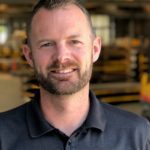 With an eye to the future, Mathieson says the company is already partially automated and will be hiring new staff as they put in a new ERP system and computer systems, to become more efficient and reduce risk.
"We have these switched on guys doing pretty mind-numbing stuff so we are trying to automate that, so we become more efficient and productive. We spend a fair bit of money investing in this."
 "Automation doesn't mean less jobs. Our headcount has always increased even with automation that we have put in – what actually happens is you become more productive."
 Mathieson says the team purely took part in the Humankind Employee Experience survey to get some feedback from Humankind.
"You get a lot of anecdotal stuff but now we are getting the real juice, something to focus on."
Mathieson says being named a finalist is some acknowledgement that they are on the right track.  "It doesn't matter what kind of level of automation we need in reality we are more dependent on key people. We have a million-dollar automated machine and if it breaks down, you need someone to get that working quite quickly or you are losing a lot of money – if there is high staff turnover it costs the business significantly"
Continuous Improvement
As Real Steel looks to continue its employee track record amidst rapid growth, new products and new machinery, Mathieson says the company will be focussing on improving its onboarding process through a Career Pathways programme as well as cross-team communication.
"It makes business sense to try and hold onto your people, invest in them, and it's like a self-fulfilling prophecy – if you've got good people, you've typically got good and happy customers and you are profitable which means you can look after your people more.
About the Awards
The Workplace Awards, which are the only employee experience awards in New Zealand were decided against four criteria; purpose, relationship, enabling and performance experiences. All employees of participating organisations were invited to respond to a 30-question survey across the four criteria and then hour-long interviews were conducted with a random selection of employees.
The combined ratings from the surveys and interviews resulted in an overall score for each business.