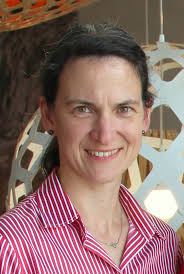 -Barbara Nebel, CEO, thinkstep ANZ
We are hearing more and more about the circular economy as a way to reduce our impact on the environment by getting the most use out of materials.
Steel is often cited as a great example of a circular product, due to its recyclability and the option to reuse elements when "design for deconstruction" principles are applied.
The circular economy also has economic benefits – to reduce the need to produce new materials, and the associated cost, we can reuse what has already been produced.
However, to truly reduce our impact on the environment, we need data to inform our decisions and must look beyond a purely circular approach and take other environmental impacts into account too.
Comparing tomatoes with tomatoes
Stepping away from the hard structure of steel for a moment to something much more fragile: the example I most often use, tomatoes, are often packaged in single-use plastic.
A circular economy approach would first look at reducing packaging, or producing it using recycled materials.
However, the purpose of the packaging is to reduce food waste. Companies like Tesco's have introduced strips containing ethylene remover to reduce how fast the tomatoes ripen, extending their shelf-life further.
While this introduces another packaging element, it also means that fewer tomatoes have to be produced to meet demands, reducing the resources such as water, energy and fertiliser required to grow them.
If we calculate the overall environmental impact of producing packaging against the reduced food waste, we quickly see that removing packaging altogether would actually increase the overall environmental impact of tomatoes.
If we then decide to produce the packaging using recycled materials, will we need to use more energy to manufacture the packaging, or more water to clean the plastic before it is recycled? Circular economy thinking will not tell us the whole story.
We may run the risk of shifting environmental impacts from one part of the life cycle to another, increasing the overall footprint of the product.
This is where Life Cycle Assessments come in – they help us crunch the numbers that we need in order to inform circular economy decisions. LCAs look at the entire life cycle of a product, from production, through to use and disposal.
This also includes the upstream and downstream processes associated with the production (e.g. production of raw, auxiliary and operating materials) and with the disposal (e.g. waste treatment).
To come back to steel, InfraBuild in Australia produced Environmental Product Declarations on five of their products groups, which look at the full lifecycle of essential building blocks like Hot Rolled Structural Products and Reinforcing Rods, Bars and Wire.
When thinkstep prepared the Environmental Product Declaration for Infrabuild's rebar product, we considered circularity using the Material Circularity Indicator (MCI), developed by the Ellen MacArthur Foundation, as an additional indicator to be part of the overall Environmental Product Declaration, next to the traditional environmental indicators for global warming or energy use.
MCIs look at what proportion of a product is, or can be, reused. This gave Infrabuild a benchmark for their product circularity as well as identifying areas where they could improve their operations.
We identified that the greatest opportunity for improvement would be to increase the amount of recycled steel used in the rebar product.
Circular economy thinking has the advantage of being easy to grasp by suppliers and consumers. However, Life Cycle Assessments can make your circular economy approach more robust and credible by providing the data needed to make good decisions.