By Ian Walsh, Managing Director, Intent Group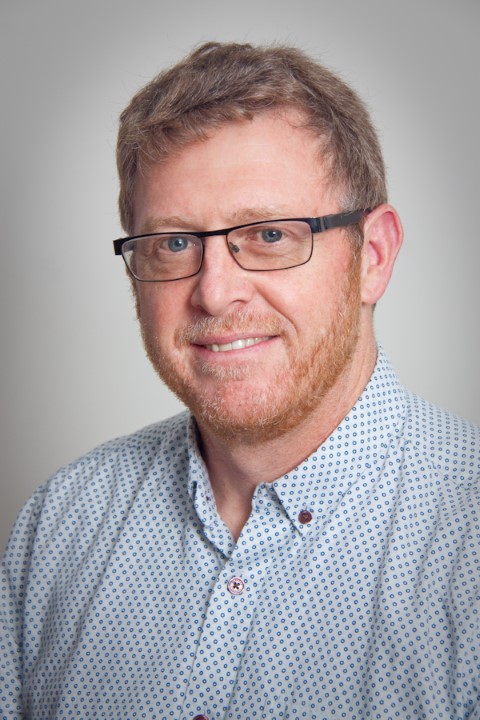 Over the past 50 years, New Zealand has been on a negative GDP trajectory versus the OECD, sliding from 5th place to 22nd! The top 10 countries average 60% more productivity per person per capita in US$ than we do, and this gap has been widening since the mid 1980's.*
The general consensus is that we work hard, and the statistics say we work more hours than most. Clearly this is the harder not smarter argument.
Perhaps Sir Paul Callaghan captured it best when he said, "In New Zealand we sense, somehow we are not as prosperous as we would like."
Without highly productive businesses we will not be able to generate the income to invest in human and physical capital, to create the society and country we aspire to.
So why are we less productive?
There has been a lot of research over the years, with the traditional arguments being that our costs are higher as we are further away from market.
The research, however, shows that we should be 20% above the average** and playing in the top 10, but we are not. This is due to:
Weak international connections. New Zealand firms face reduced access to large markets and limited participation in global value chains, where the transfer of advanced technologies now often occurs.
Underinvestment in "knowledge-based capital". In particular, R&D undertaken by the business sector is among the lowest in the OECD, reducing the capacity for "frontier innovation" and the ability of firms to absorb new ideas developed elsewhere ("technological catch-up").
The quality of management in New Zealand is low, which decreases the productivity gains from new technology.
I find these outcomes interesting, but not surprising. 90% of NZ businesses are SME's who can't afford HR or a training manager, let alone an innovation manager!
Most investment is managed by the entrepreneur who started the company, and as the company grows, they get pulled more into management. So who is managing the innovation pipeline?
Their ability to scale to gain capital is limited by a small domestic market and there is little or no co-ordination along the value chain to create efficiencies of scale or to protect them from overseas predators.
Just this last six months I am aware of three great innovative NZ companies that have been bought, manufacturing has been relocated and the IP has gone.
Overseas companies are providing capital and market access and benefiting from our ability to innovate, while reaping the rewards because we are unable to provide alternative options and pathways.
If we want to protect our future, we have to create industries of excellence, create a shared destiny and protect, nurture and grow these businesses, working collaboratively with business, Government, unions and other stakeholders.
This is why Japan formed the Ministry of Industry and Trade post war to protect the industries they were nurturing to secure Japan's future.
The quality of NZ management has been assessed as low relative to the OECD. Again, it is driven by our unique environment with a high percent of SME's.
The investment in developing deep capable leaders and managers is almost non-existent compared to the USA, UK and even Australia. This is understandable, but not acceptable.
The last 50 years has seen the advent of significantly improved management and leadership practices with "Lean", "6 sigma" and other methodologies now mature.
We are in the next industrial revolution and yet how do small businesses create great leaders who have the capability to implement world class practices and drive the business forward?
When I run seminars with leaders of NZ businesses, less than 10% know what these practices are, let alone adopt any!
Improvements of +60% in productivity are commonplace using these approaches and yet we don't even teach this in a formalised way in universities.
In other countries it is called industrial engineering. Georgia Tech in Atlanta USA, has 3,000 students currently enrolled. It is a similar story in the United Kingdom.
In NZ, a Google search on this will lead to job ads and mechanical or chemical and materials engineering courses. How can we expect small business owners to take up the mantle to lead this charge on top of their day jobs?!
Most can't and the outcome is we teach our best and brightest to manage the way we have always done, while the world continues to progress.
Yet again we need a combined and integrated approach to enable business to succeed, by providing higher quality, prepared leaders out of our institutes, ready to make a difference.
My business, Intent Group, has been running its Diploma in Competitive Systems and Practices for over 10 years now.
I'm eager to see other educational facilities offer similar courses to provide managers and future leaders with the skills needed to transform New Zealand business.
Let's ease the burden on business and give them the chance to succeed. The work ethic, culture and commitment are all in place, but we need modern management methods and to learn how to play as 'Team NZ', just as we have done with Covid-19.
Let's fix this New Zealand. I am keen. Are you?
* OECD.org stats
** An International Perspective on the NZ Productivity Paradox 2014: The NZ Productivity Commission.