New Zealand is set to see a rapid increase in large scale manufacturing in the coming months according to new figures from the country's largest industrial and residential development.
More than a fifth of the 170 hectares of commercial land available at Drury South Crossing in South Auckland has been sold to a wide range of manufacturing, logistics, fabrication, construction and industrial businesses.
The development is expected to contribute $2.3bn to the economy, employ 6,000 in the manufacturing, distribution, food processing, tech and logistics sectors and provide affordable housing for 2,000 Kiwis when it is completed in 2027.
According to developers, Drury South Crossing will be one of the first large scale manufacturing hubs to be designed and completed in a post-COVID-19 environment.
Design and planning for a number of the new plants are already well underway with construction on the first of the new facilities expected to come on stream in 2021.
Stephen Hughes, CEO of Drury South Crossing says interest from local and international manufacturers has been strong, particularly from the agricultural sector with several food suppliers looking to establish high volume processing capability locally.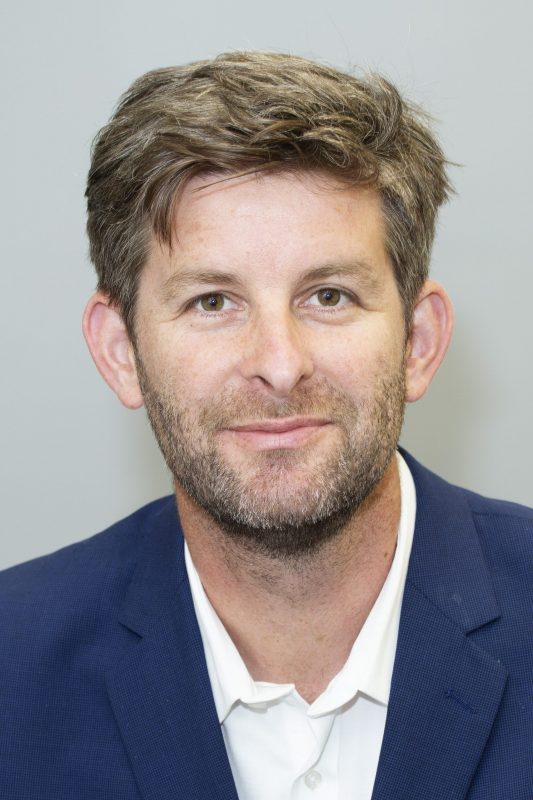 He says New Zealand's success in controlling the virus has meant the country is well-positioned for an expected uplift in post-COVID demand for New Zealand made goods.
"The agricultural sector is seeing significant growth potential for New Zealand branded products as the pandemic stretches supplies around the world and consumers focus their attention on where their food is sourced from," he says.
He says increasingly a new generation of businesses operating at a high volume throughput need sizable footage and heights of 25m in order to accommodate robotic automation.
"What we are seeing is a need from local food producers to store large volumes of export-ready product where it can be accessed using automated storage retrieval systems (ASRS), and robotic technology to access products from warehouses that are of a scale we have not generally seen in New Zealand.
"There are relatively few sites left in the Auckland region which can accommodate this scale of operation and it has been encouraging to see that local and international businesses are looking to invest at this level – which will be an essential part of the region's economic recovery," he says.
Hughes says there is also interest from a diverse range of other industries including logistics providers and a 10,000 sqm data centre at their 361-hectare mixed-use development.
"One of the key drawcards for manufacturers is the ability to design their operations from scratch – incorporating their post-COVID operating needs and the latest global industry insights.
"The greenfield sites at Drury South Crossing mean early movers will have huge flexibility in terms of their ability to accommodate a wide range of requirements for their manufacturing facility including shape and road access etc.
"The development has brand new infrastructure, including 30 hectares of new roads with 5.5 kilometres of shared paths. With a quarry nearby there is ready access to building supplies such as aggregate and concrete.
"We also have the ability to preload the ground prior to sale to cost-effectively provide high load floor ratings. Elsewhere in Auckland this would require more piling or moving hundreds of truckloads of material through the city. This means we can tailor our earthworks cost-effectively to incorporate these needs," he says.
Hughes says the development's strategic location can place a manufacturer within one hour of half of New Zealand's population, providing access to all major North Island markets. The site is well positioned next to two state highways interchanges – providing access to motorway links within Auckland and through Hamilton to Cambridge.
Construction on the first of these new warehouses and commercial facilities will begin in late 2021 – with this phase also expected to provide an employment hub for the region.
Hughes says the development has been designed to provide employers with live and work opportunities.
"A significant amount of consideration has been put into providing affordable accommodation, commuting access and open spaces for the thousands of workers which will be working from the development every day.
"Eight hundred houses will be built within Drury South and in excess of 30,000 new homes are planned by Council within 5km.
"Two new commuter rail stations will be built in Drury, making it possible for workers to arrive by train and then bus, walk, scooter or cycle to work along 5.5km of shared paths.
"We will also oversee the creation of 90 hectares of public open space – including one of the largest wetlands (3.66 ha) developed in Auckland," he says.
Hughes says the current pandemic has not dampened demand for the sites with many businesses purchasing land now and looking at how the new global environment will shape their operating requirements before launching into the design stage.
"There are few remaining areas in the country where manufacturers can purchase a site of between 0.5 and 20ha, and be as well-positioned near to their primary supply chain and distribution networks.
"A stable operating environment is essential for business confidence and New Zealand's efforts and our significant sacrifices to manage the pandemic have given us an edge in this respect internationally.
"This is one of the few times in our modern history where our geographic isolation is a clear competitive advantage.
"As a nation, we need to create new infrastructure and manufacturing opportunities to provide New Zealanders with some control and certainty over their future.
Hughes says the development of the full 170 hectares of industrial land will be staged over the next five years or so to meet market needs.
"So far we have seen 35 hectares of land sold, generally to owner-occupiers attracted to the option of owning rather than leasing a site.
"Whilst we have a few sites left that are shovel ready for occupiers to build their new premises, given the scale needed, we also have the flexibility for customers to lock in sites today, but payment and delivery deferred for say two years.
"This really helps customers cashflow and provides them with time to really refine their designs and optimise a significant investment once they better understand global demand requirements.