SouthMACH, the bi-annual technology trade fair returns to Christchurch Arena 24-25 May, in two weeks time. www.southmach.co.nz
With on-going change in products and services for the manufacturing sector, some of it quite profound, it is important to visit trade fairs like this, to see the latest technologies available and mix and discuss business opportunities with your peers.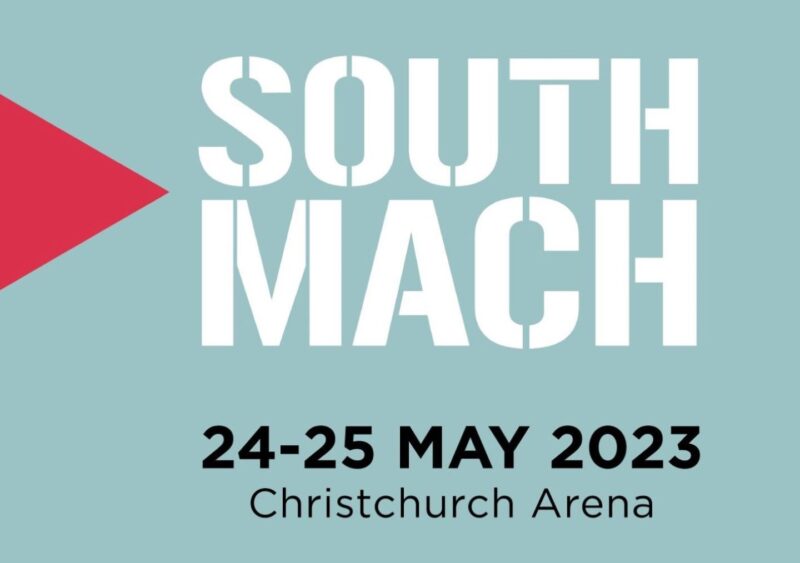 IIvisitors Visitors include Canterbury University, progressive members of the chamber of commerce, industry leaders, engineers, technical specialists, operations managers, company decisionmakers and operatives who have a stake in the future of manufacturing in the South Island – and further afield. Students are warmly invited to visit, to view and consider potential career options for the future.
Partake in…
Make NZ's 'Listen and Learn' manufacturing industry conference on May 24, as part of SouthMach which will focus on peer-to-peer learning opportunities for manufacturing leaders.
It's a one-day conference with presentations from well-known and exciting manufacturing leaders across three sessions," says Aad van der Poel, exhibition sales and event manager for Xpo Exhibitions, organiser of SouthMach 2023.
Sessions during Listen and Learn will include a focus on the local and global environment that New Zealand manufacturers operate in, innovation for profit – as well as products, processes and business models.
Reducing waste and carbon footprint will be covered and many are looking forward to MESNZ's James Neale with his presentation 'If you want to reduce your carbon footprint, do your homework first'. Van der Poel says that the wide variety of key industry people with crucial information will help manufacturers meet customer expectations, become an employer of choice, and retain a social licence to operate, Industry 4.0, to name but a few.
"You will walk away with plenty of new ideas for making the boat go faster in your factory, and future-proofing you manufacturing business," says van der Poel.
"It's a chance for the industry to do as the name suggests and listen and learn, through such experienced and varied presentation speakers, and then implement what they have learnt into their own businesses and operations," says van der Poel.
The programme of events begins at 9am and concludes 5.30pm, followed by a social hour where networking is encouraged.
For more information or to buy tickets visit https://www.makenz.org/about-2-1.