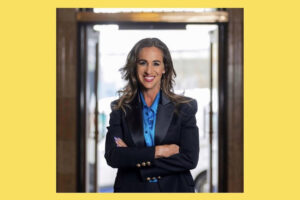 Q: How are you finding current business conditions?
A: Continued talk of a recession and the rising cost of living is reducing consumers' discretionary spending, which naturally makes sales growth tougher. For us, this means working harder to position our product in a crowded marketplace where price is king for many.
Q: Where do you see future growth opportunities for your company?
A: We see some positive future growth opportunities offshore presently, specifically with a focus on the United States and United Kingdom markets.
Q: Business success – what's it all about?
A: For us, business success is about customer-centric thinking and actions; having products that people both need and want. The key is to continually adapt and find ways in which to communicate the key benefits of our products and the drivers that really cut through a noisy marketplace.
Q: How do you measure success – money or satisfaction for the task at hand?
A: At NatureBee success is about having happy customers, which leads to business growth and customer retention! As such, success is measured by the lifetime value of our customers. We currently have over 29,000 loyal, returning customers and over 55,000 customers who we communicate with regularly, and we are always growing.
Q: How are you finding staff retention in the current environment? Is it hard to keep them?
A: Because of the way we're set up as a business, the staff retention issues others are facing aren't an issue for us at NatureBee. We tend to work alongside our long-term partners in a contract capacity and are fortunate that this creates consistency as well as flexibility.
Q: What one thing would make business easier for you? 
A: Great question. I think finding the magic button for Amazon would be it for me! We have been working on Amazon in the United States for a while. There are several barriers which inhibit us from having the same level of growth in the US market that we've had in New Zealand and Australia. We are currently looking to open up in the United Kingdom as a next step.
Q: Who is your inspiration?
A: The President of Ukraine, Volodymyr Zelensky.
Q: What's your favourite book?
A: Not Spare by Prince Harry, which I gave away! I need to get off my phone and find something else, fast.
Q: Do you have a favourite quote?
A: "Life is really simple, but we insist on making it complicated." ~ Confucius
Q: What is the best business advice you have ever received?
A: "Change before change catches up with you." ~ aka Who Moved my Cheese? by Dr Spencer Johnson.
Q: What does your computer mean to you – why not live without it?
A: I'm not particularly attached to my computer; I work mostly remotely!
About Keren Cook
Keren Cook, NatureBee CEO and Global Consumer Advocate, is motivated by the opportunity to help people feel better in themselves.
 As host of http://the At Source podcast, Keren likes combining her experience and inquisitive nature in conversations with the guests.