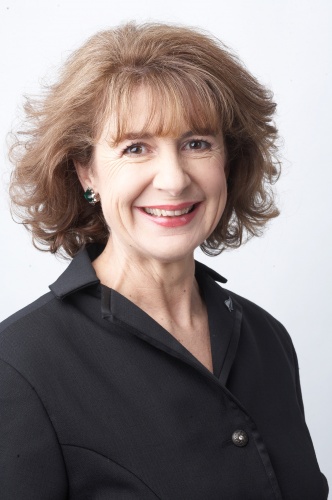 By Karlene Davis, New Zealand Trade and Enterprise
Thai airports will soon experience a smoother, more efficient flow of baggage and cargo handling, while greener vehicles will run on the country's roads in the near future, thanks to two Kiwi companies who have secured partnerships in Thailand.
 DieselGas, specialising in dual fuel technology, have developed electronic conversion kits that allow vehicles to switch between using diesel and gas, while baggage-handling specialists Glidepath provide design, manufacture and implementation services – useful as Thailand upscales airport infrastructure.   
 Glidepath and DieselGas's respective partnerships with Thai companies aren't surprising given Thailand's heavy concentration on automobile manufacturing for export in the ASEAN (Association of Southeast Asian Nations) market. The manufacture of electronic goods is another huge area.
 Other New Zealand companies considering Thailand need only look to the country's projected continual growth for 2010. Foreign Direct Investment here increased to NZ$9.85 billion in the first half, and this is set to accelerate in 2011.
 From an economic standpoint, Thailand hit a 15-year high with 12 percent growth in the first quarter for 2010, while GDP growth for the second quarter was equally strong at nine percent year-on-year. In fact, Thailand's first half of 2010 alone saw its best two consecutive quarters of growth since 1995, despite political turmoil. Though disruptive, the roads, ports and most businesses remained unaffected and in September, the Thai finance ministry raised its 2010 forecast for the third time in six months. This presents further opportunities for New Zealand manufacturers.
 Like most of Asia, Thailand is also looking to reduce greenhouse emissions and is keen to identify low-carbon projects that may be eligible for the Clean Technology Fund, one of two Climate Investment Funds, which helps developing countries transform their industries to produce less carbon emissions.
 DieselGas's entry into the Thai market has been timed well. With the ability to help Thailand become more environmentally friendly and enable vehicle operators to enjoy capital cost pay-back in around six to nine months, they are well placed here.
 While Thailand presents a host of manufacturing prospects for New Zealand, it is essential to do background work. Companies keen to follow the lead of Glidepath and DieselGas into Thailand must keep several considerations in mind.
 Firstly, tendering for Government contracts requires a Thai partner and building a close relationship with this partner is key. The Thai private sector is well disposed and often experienced in international joint ventures and partnerships.
 It is worthwhile visiting regularly when negotiating with Thai counterparts and having someone who is familiar with the business culture. While English is commonly spoken at senior levels, bringing someone who is conversant in Thai will smooth the process and ensure there are no misunderstandings.
 Thailand has huge automotive, plastics and electronics manufacturing industries, and it is important to remember that Thailand has been working with foreign manufacturers for many years. Japan is the largest foreign investor in Thailand, primarily in the manufacturing sector. Despite this, do not assume that Thailand will be familiar with the materials, compounds and short-run processes used in New Zealand. It is important to research the local knowledge of the materials used and be prepared to educate the market, especially if your product or service is more costly than in-market competitors.
 The Global Competitiveness Report 2010-2011 released by the World Economic Forum ranks Thailand 60th out of 139 countries evaluated for production process sophistication and 64th for availability of the latest technologies. It rates 12th globally for strength of investor protection, even ahead of economies such as Japan, India, Indonesia, Australia, Italy and Sweden.
 Most importantly, it is crucial to establish how your product or service fits into Thailand's overall scheme of things – whether or not it will satisfy certain needs or capitalise on a trend in market be it changing the face of cargo to greening the future.
 Karlene Davis is New Zealand Trade and Enterprise's Trade Commissioner for Thailand, Cambodia, Laos and Myanmar and is based in Bangkok, Thailand. For more information about exporting to Thailand, visit www.nzte.govt.nz