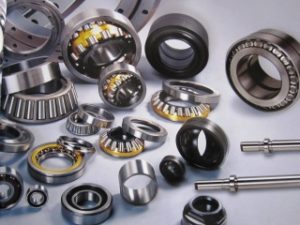 Friction equals money wasted. With ever increasing energy costs it pay to keep an eye on the parts of your business that help it operate most efficiently. Paper mills use an average of 20% of total energy just to overcome friction . One third of all fuel energy used in passenger cars is used for the same purpose .
Overall countries could save close to 1.5% of GDP by greater attention to the reduction of friction . For New Zealand that is over 3 billion dollars that could be invested in other activities, simply by working to reduce energy costs through low friction design and correct maintenance of existing plant.

Since 1977 Auckland Bearing Distributors have been sticking to what we do best – supporting New Zealand industry by representing some of the best names in bearings and power transmission. We are proud suppliers of Nachi and NSK bearings, NAK oil seals, Tsubaki chain and many other famous brands. With over 15,000 stock lines and access to a world of specialty parts through our dedicated procurement service, Auckland Bearing Distributors are committed to being THE bearing and power transmission specialists in New Zealand for all sectors of industry.
Auckland Bearing Distributors are proud to be presenting at 2014's EMEX show. EMEX is New Zealand's foremost industrial trade show and it is a great opportunity to put ourselves and the brands we represent in front of the people who are creating New Zealand's manufacturing and engineering future.
Come and see us at stand 2076 at this year's show and let us show you how we can put our experience to work for you.
1 Holmberg et al. 2013. Tribology International
2 Holmberg et al. 2012. Tribology International
3 Jost. 2005. Proceedings of World Tribology Congress