Global compressed air group- Pneutech NZ, is pleased to announce the move of their key NZ distributor ; Industrial Air Systems, into the Auckland market.
Industrial Air Systems is exhibiting at EMEX 2014 on Stand 4031.
Pneutech's USA-based international president- Mr Bradley Taylor, says "Industrial Air Systems entry into the Auckland market, brings a whole new field of international expertise, a century of combined product knowledge and decades of local hands-on service experience to a very complacent industry."
Mr Taylor also says that Pneutech subsidiary members such as Industrial Air Systems, "bring to the market the unique combination of huge global resources and buying power, yet the personal service of a locally owned company and staff with a vested interest in their clients."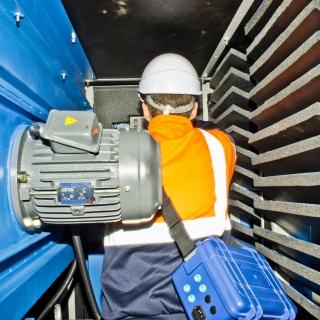 Industrial Air Systems' newly appointed Auckland regional manager, Chris Redshaw, says that "the company's primary focus is to provide a superior service solution to their clients, offering superior flexibility, superior options and superior turnaround to what is on offer currently".
With considerable experience in the compressed air and related energy industry, Chris is also "very aware of the obscure cost of inefficient compressed air systems, and how effective optimisation can save a factory thousands per annum.Says Mr Redshaw; " Our first goal is to point out to the Auckland industry, that they now have a choice of world-class compressed air system providers, and then secondly to highlight how our extensive product knowledge and experience, could lead to substantial operational savings, both in energy and maintenance gains."
While specialising in a full range of oil-lubricated and oil-free rotary screw, stationary and portable compressors up to 400kW, Industrial Air Systems also supplies and services both specialised high pressure and gas compressors, refrigerated and desiccant dryers, gas generators, and air reticulation, to name a few areas.
With a locally positioned service team, Industrial Air Systems offers a 'Master Maintenance Plan', that guarantees compressed air continuity, 24/7, 365 days a year, and would like to extend a warm welcome to all companies wanting to improve their compressed air performance and add to their productivity and bottom line.