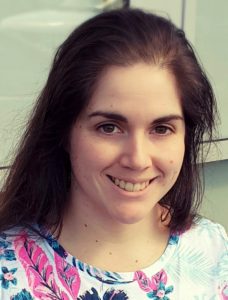 -Gemma Stanbridge, ViAGO International Limited
Are the managers in your company empowering employees to pursue their broader passions, skills, and experience? Or are they pigeon-holing employees into a box defined by their current job title, taking them at face value of their job title, and restricting further development?
These latter rigid typecasting behaviours serve only to limit employees from reaching their full potential and they discourage initiative and innovation within a company.
An artificial limit is imposed on the value an employee can provide because the additional strengths or skills the employee has which are not required for the specific position are overlooked.
Jack Stack, author of The Great Game of Business, shares in his introduction to the new edition, a story of a company he worked for where a drill press operator was actually a self-made millionaire who had built his wealth through real estate investments.
"Here was this incredible entrepreneur working under our noses and all I had this guy doing was drilling holes. What a wasted opportunity."
Stack and the company failed to use the drill press operator's full range of talents, asking the operator to only think about drilling the perfect hole, not about how they could build a better company.
Why did this happen, and why does this still happen today, over 20 years later? Managers or recruiters look for and hire people to do a specific job or position that needs to be filled.
Upon employment, the employee is labelled with their specific job title and job description.
Managers (and even other employees) are often blinded by job titles, only giving each employee as much information as they feel is needed for their respective job title.
Typically, operational and strategic decisions are handled by the appropriate higher managerial function and so many employees are left without a very clear view of the bigger picture.
Further, managers adopt a mindset of, "Why would a low-level employee be able to help solve a business problem or provide input into a decision unrelated to their job title?"
When this mindset is present, the job titles act as barriers to advancement for employees and a barrier to growth for the company.
This approach also ignores the fact that ideas can come from everywhere, and that sometimes a fresh view or take on things can really pay off when delivering the best result for the company or clients.
When it comes to problems and decision-making, asking the people 'on the floor' is a no-brainer. But how often does it actually happen?
In most companies, like the example Stack uses in the book, employees are told to 'just do their jobs' and leave others to worry about the operations of the business.
The result? Silos of information and conflicts between departments as employees focus on local efficiencies. The employees focus on what impacts their local area as they cannot see the bigger picture of the company; they cannot see the impact of their actions on others.
The Deloitte September 2012 Talent 2020 employee report, Surveying the Talent Paradox From the Employee Perspective, found that employees who believe their employers make effective use of their talent and abilities appear to be overwhelmingly committed to staying on the job. On the other hand, respondents who said their job does not make good use of their skills were looking to leave.
The Talent 2020 report highlights another side effect of failing to uncover and use employees' skills and abilities outside of those required for their current role – an increased risk of employee turnover.
Deloitte suggests company leaders looking to retain the best team should focus on utilising, engaging, and developing employee skills. "The most satisfied employees are those who believe their talent and skills are being well utilized by their employers."
Employees are more than the skills and knowledge required for their current job title. Not only that, employees have passions and dreams that, if supported and encouraged, can increase their value and contribution to the company.
When employees are not pigeon-holed to specific job titles and descriptions, functional silos can be broken down to allow employees to work more cross-functionally and transparently – leading to more innovation and growth.
Companies that allow employees to use their full range of talents, and make a difference in the company they work for, gain a performance advantage in terms of quality and results of projects, and these companies create a happier and more engaged workforce.
So, how can we reduce the amount of pigeon-holing occurring knowingly, or unknowingly, on the factory floor? By giving staff access to more information and empowering them to use their strengths and skills to help build a better company.
Start small. Is there a problem that's been around for a while in a department? Ask the operators in that area if they have any ideas how best to solve it. They can't help to solve a problem they aren't aware of.