Tell readers what it is that you do?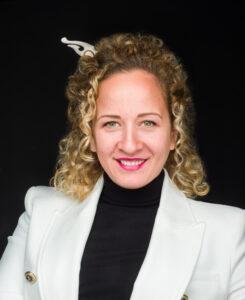 At BioViros, we make special tools called viral vectors to help fight cancer. Imagine these as tiny delivery vans. We take a harmless virus, remove its contents, and put in a special package instead.
This package has instructions that can teach our own immune system to recognise and fight cancer. We produce these viral vectors in large quantities so they can be used in cancer treatments.
It's a bit like running a factory that makes special delivery vans, but these vans are 0.000000001 meters in size, and their cargo is to equip our white blood cells.
So far, we have established a laboratory for production in Lower Hutt, and hired key people to do run the process in NZ.
As we expand in 2023, we are prioritising communication with our investors, understanding that their partnership is crucial for the team growth and production scale up to enable production of viral vectors for clinical trials in NZ and beyond.
Where are the opportunities in Bio Tech?
In the last couple of years, we've seen a growth of FDA approved drugs for cell and gene therapy. We have decided to dive deeper into this and place our bets on viral vector manufacturing.
I hope to see New Zealand attracting a lot of talent in the field of cell therapy in the very near future.
Globally we will also probably see a shift towards personalised medicine, driven by genomics and bioinformatics where precise algorithms can tailor the treatments for individual patients.
Does BioViros have overseas markets?
A large portion of BioViros market will be overseas. We've talked to people from Australia, US and will look into Asia as well. Customers are mainly interested in sourcing a high-quality product without the fear of delays, because that would mean patients won't get the treatment on time.
We can produce that here in New Zealand. While we are still at early stage, the global demand is definitely there.
Most satisfying project undertaken?
BioViros from the start to date, and I believe this will continue to be my most exciting project for a while 😊 The shear amount of work that was put into this by so many people is just astonishing. Empowering the team to make decisions and participate in creating a creative and open work environment is my biggest focus.
As a startup founder it is hard working in a small team with a lot of tasks. But when engaged and empowered small teams can achieve a lot. I've been blessed with the support along the way, both in business and private life since the beginning of this journey.
The satisfaction comes from a day-to-day progress and the ability to share it with my team.
Are you driven in a calm and mannered way?
I would say this mostly applies to my work life. In my private life I like to be organised, but I also like some chaos and freedom to make things up in the moment. I always like to try new things. It keeps life interesting, and my mind engaged.
Have you travelled much for business?
Relationships and collaborations are the most important part of any business, but travel is a two-sided sword. It can cost a business owner much time and money. I travel as little as possible, but as much as necessary.
Today a lot can be achieved in online meetings, and some of the people I feel like we've been working with forever, even though we've only seen each other online.
However, some meetings have to be held in person; never underestimate what a face-to-face interaction can deliver.
Is there equity in your workplace?
Yes, we have a percentage of equity allocated for the ESOPs that can be shared with key staff. We want early believers that join us and devote their effort in building a start up to be awarded as we progress.
Where do you see technology benefitting business at present?
We work on the very edge of technological development in health sector, so for my team staying in touch with the latest trends in tech is a must. I encourage everyone to unleash their curiosity and play with the tools available to learn how to 10x their performance.
The obvious one that comes to mind is automation and AI. We use it in all areas we can, and this includes working with partners that are focused on AI powered solutions too.
Areas of deep interest?
Apart from work related interests I don't really have "the one thing" that I like doing most. I try to take opportunities as they come and rather look at what is available and fun to join at the time.
Trying to make time for the gym a few times per week and go for daily walks is something I really enjoy. Endorphins after the workout are just unbeatable.
Who has inspired you?
I look for traits in people that I wish to adopt, and then try to implement them in my life, rather than focusing on one person. There are a lot of amazing people out there, just look for the best in them.
Favourite book?
Bill Bryson "Neither here, nor there". You will laugh to tears!
Rolf Dobeli "The art of the good life". This one I read twice last year.
Favourite quote?
Every day do something for the first time. – Unattributed saying.
How do you relax?
Relaxation is a funny one and, again, never the same for me 😊 Switching off my brain and focusing on the moment involves turning all devices off for a few hours and going to the gym, or doing something with my hands, like drawing.
This helps me to process things and find solutions for challenges I am struggling with from time to time.