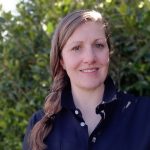 -Insa Errey, Advisor, NZ Manufacturer  www.nzmanufacturer.co.nz
How the power of staff engagement leads to energy reduction. While technological advancements and infrastructure improvements play a crucial role in decarbonisation, one often overlooked factor is staff engagement. Employees who are actively engaged in energy-saving initiatives can make a significant impact on energy reduction and as such emissions reduction.
This article explores the relationship between staff engagement and energy reduction, highlighting the benefits of fostering an engaged workforce.
Raising Awareness:
Raising awareness among employees is one of the primary ways staff engagement can contribute to energy reduction. By conducting awareness campaigns, providing training sessions, or implementing internal communication channels to disseminate information, employees become educated about the importance of energy conservation.
Ensure the process is fun and relatable, to get your staff onboard. Understanding the impact of their actions, ignites them to become more conscious of their energy usage. Engaged employees are more likely to adopt energy-efficient behaviours and encourage others to do the same.
Behaviour Change:
Engaging employees in energy savings initiatives encourages them to change their behaviour. Simple actions such as turning off lights when not in use and powering down computers can collectively contribute to significant energy reductions. This can then be extended at their workstation. If their workstation had an Energy Star rating what would it be, and how could this be improved?
Engaged employees serve as role models for their peers and promote a culture of energy consciousness throughout the organisation.
Employee Empowerment:
Engaging employees in energy reduction efforts empowers them to take ownership of their workplace environment. When employees feel empowered, they are more likely to actively participate. Organisations can involve staff members in energy audits, encourage them to identify areas of improvement, and implement their suggestions. This involvement creates a sense of ownership and strengthens the commitment of employees towards energy efficiency goals.
By valuing their input, organisations can harness the collective power of their workforce to achieve substantial energy savings.
Collaboration and Innovation:
Staff engagement fosters collaboration and innovation. This can lead to creative solutions for energy reduction. Engaged employees are more inclined to share ideas, collaborate across departments, and develop innovative strategies for process improvements. Organisations can establish cross-functional teams or energy committees to encourage employees from different areas to contribute to energy-saving projects.
This collaborative approach not only creates a positive work environment but also unlocks the potential for breakthrough ideas and initiatives that can significantly reduce energy consumption.
Cost Savings:
Energy reduction goes hand in hand with reduced operating costs. Effective staff engagement in energy reduction initiatives can result in substantial cost savings. Although some changes might seem small the accumulation of small changes can make an impact and well worth the resource investment.
Conclusion:
Staff engagement plays a pivotal role in achieving energy reduction goals within an organisation. By decoupling energy reduction from a single internal team and demonstrating that everyone is required to participate in the journey can see real impact.
Empowering staff is a simple low-cost initiative but ensure the message is fun. Alternatively, if you have engaged your staff have a check-in to test if the engagement is still vibrant or does your strategy need revamping?
Empower your staff and see where it takes you. Go go power rangers!