Comment is welcome on this post.
What are you looking for? Do you have expectations from the upcoming election?
Editorial, July issue, NZ Manufacturer  www.nzmanufacturer.co.nz
Yes, if the party you want to get in, gets in.
How about the rest of it – what will the victor do to work closely with the business community? What will the victor do to keep business moving forward, to stabilise the economy and bring about greater equality?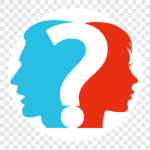 We are in the 'silly season', the time before an election that allows lots to be written and outcomes suggested.
Businesses always has a plea – for solutions to help them to be more competitive in the marketplace.
This means having the financial tools to invest in the technology required to do so, engaging with Industry 4.0 and keeping an eye on AI and what that will mean soon. Dealing with climate change. Confidence to invest in innovative technology, because it is a risk, especially if there is no guarantee of contract manufacturing on a financially viable level.
Greater access and identification on world markets for our products, creating business opportunities, engaging with some of the excellent innovators in the country, who take financial risks by putting their 'stake in the ground' to become be a success story.
Innovators with bonafide credentials are what we are talking about. Those from such companies as Buckley Systems, The Gallagher Group, Fisher & Paykel, Fonterra, Stabicraft who have the expert knowledge required.
A new government will take time to settle in. A year of consolidation of processes and getting to know each other.
NZ businesses punch above their weight. Within our small population are lots of people who develop great products. A Minister of Manufacturing could help them to succeed.
Back to the beginning…will the election matter? Not really, because business usually does it all itself.